With an emphasis on safety and quality, Bolt Construction has established itself as a premier general contractor in the construction industry for more than 40 years. Bolt specializes in industrial equipment installation, structural steel fabrication, shop piping fabrication, and piping installation.
Experienced Staff
Licensed to work in 26 states, our project managers and field superintendents have years of experience and an excellent track record in the construction industry. We employ Critical Path Method (CPM) scheduling procedures to monitor progress and ensure your project's timely completion. As either general contractor or subcontractor, our people, equipment, and management are committed to the safe, high-quality, and timely completion of your project.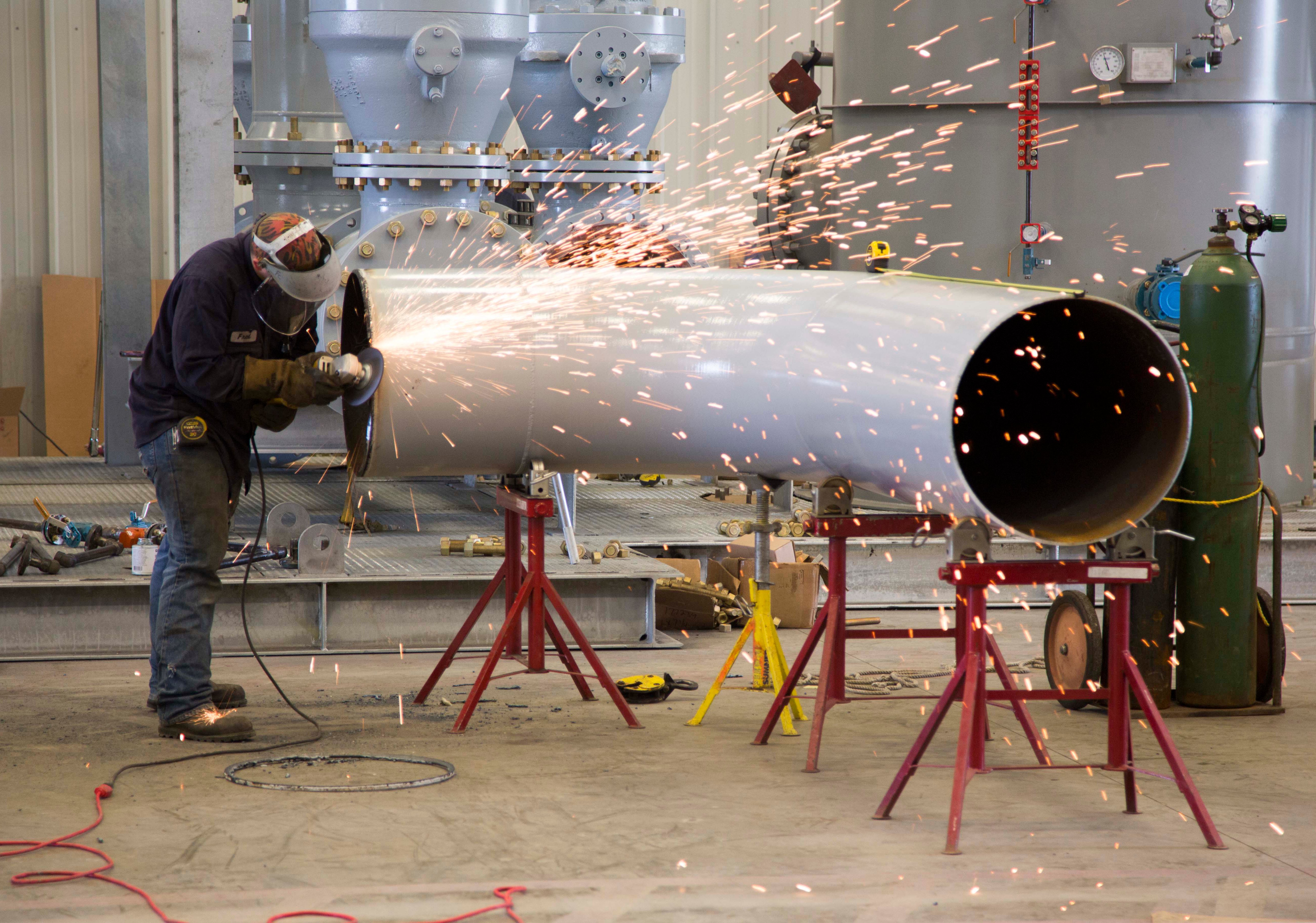 Other Services
Quality production and timely service have helped Bolt Construction establish itself as a premier general contractor for more than 40 years. In addition to fabrication, installation and maintenance services, Bolt's highly trained staff boasts various skill sets that cover a wide array of jobs and services.
We perform many maintenance tasks to serve our clients:
Suction, jumper, and expansion loop piping
Loading racks and loading arms
Offloading positions
Pumps, valves, filters, and vapor recovery units
Blending, additive, and lubricity upgrades
Nozzle modifications
Tank repair
Skid fabrication and installation
Blind and skillet installation
Pneumatic and hydrostatic testing
Concrete and civil construction associated with the project
Maintenance of existing facilities
Certified bolt torquing equipment and personnel
Certified hydrostatic testing equipment and personnel
Confined space entry trained personnel
Operator-qualified personnel to meet DOT - Standard 49 CFR Parts 192 and 195
Sandblasting and painting of pipe, fittings, and structural steel - Certified anchor profile equipment
Company-owned and operated equipment and trucking capabilities